BRAINS FROM ABROAD:
Mac of all trades (16.11.05, 18:18)
Algerian feminists, French hip hop and Iraqi warblogs are among Priscilla Ringrose's fields of interest.
You may already know the skilful Scot at the Department of Modern Foreign Languages?
The multilingual cosmopolitan Priscilla Ringrose, Associate Professor in the Faculty of Arts' Globalization Programme, has been a jack-of-all-trades at Dragvoll for some years now.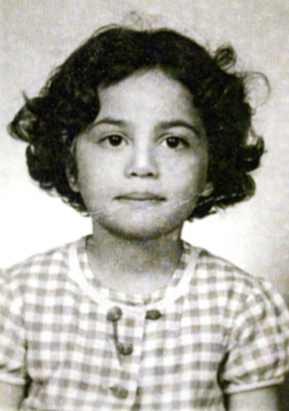 CHILDHOOD IN BEIRUT: Priscilla's parents moved from Glasgow to Beirut in 1965, where she attended a French school. The family returned to Scotland in 1976 at the beginning of the Lebanese civil war.

From civil war to Top of the Pops
Priscilla's mother, an art teacher from Northern Ireland, exchanged life in Belfast for Beirut, when she was in her mid-20s, after both her parents had died and both her sisters had emigrated to Canada. She fell in love with a half-Armenian, half-British man on her first day in Beirut - the future father of today's guest in this column.

Priscilla was born in Glasgow while her father studied there. The little family decided to go back to Beirut when he finished his PhD studies two years later, in 1965.

- What was it like growing up in Lebanon in the late 60s and early 70s?
- Lebanon was the Switzerland of the Middle East, a beautiful country where you could go from ski resort to beach resort in one afternoon. The mixture of Christian and Muslim cultures, of French and Arab influences made for a rich but ultimately explosive combination.

We lived through several years of civil war at close but not too close hand – the "enemy" village was several miles away, so although bullets hit our home, they were shot from afar so only made minor dents in the thick stone walls. It was not as frightening as it sounds, mainly because all the fighting went on at night, where we slept in a safe back room.

During the day, normal life was pretty much guaranteed since all the fighters, young men, were in bed, sleeping off their adventures of the night before!


Eventually, it was too dangerous for us to stay in Beirut, so we fled to Damascus, Syria, and from there back home to Scotland. According to my mother it was a dramatic escape, but I have never really thought about it that way; it wasn't a particularly traumatising experience, as I recall. What was more traumatic was adjusting to life in Glasgow. The hardest thing was not knowing what "Top of the Pops" was!


Feminism within Islam


FAKTA

PROFILE:
• Priscilla Ringrose is a British citizen, and was born in Glasgow in 1963.
• She has an MA in French and Arabic from the University of Glasgow (1986).
• Worked as a translator for the British Foreign and Commonwealth Office and then worked for the University of Robert Gordon, Aberdeen and for the Scottish Council for Voluntary Organizations before returning to academia.
• Priscilla studied for her PhD at Edinburgh University and at NTNU, where she worked as a teaching assistant for 4 years. She obtained her PhD, on the Algerian writer Assia Djebar, from Edinburgh University in 2000.
• In 2003, she obtained a post-doctoral fellowship, and in 2005 a one-year Assistant Professorship at NTNU, as part of the Arts Faculty's Globalization Programme.

- You have published articles on North African literature in French, on "Beur" literature, on masculinities in the Arab world, and on identity politics in the context of globalization. It seems like a rather eclectic field of research?
- Yes, that's true. I started off looking at the work of Assia Djebar, an Algerian historian, prize-winning film director and novelist. Djebar is a feminist who still holds to her Muslim faith. Her best known work is L'Amour la fantasia (An Algerian Cavalcade).

In this novel, Djebar rewrites the history of her country's colonization from the perspective of the Algerian people, and of women in particular. She painstakingly pieces together the history of the early colonial period, using historical records left by French military personnel, and exposing the cracks in their paternalistic version of history.

- What does Djebar find that differs from the official colonial history?
- She tells, for example, the story of the French troops' ruthless fumigations of the rebel tribes of Nacmaria in 1845. These rebel tribes had been hiding from the French in large caves. When they were discovered, the troops set the caves alight, deliberately blocked off their entrances, and 1500 men, women and children and their oxen were immediately asphyxiated. French military and civilian reports of the event vary from the triumphant and the coldly detached to the seriously conscience-stricken.

As part of this recovering of a sense of Algerian nationhood, Djebar also gives voice to women who took part in the War of Independence. She travelled into the mountains that had been the scene of guerrilla warfare and recorded these women's stories, and then incorporated these oral testimonies into her novel. These testimonies also form part of Djebar's film, La Nouba des femmes du Mont Chenoua, which won the Venice Biennale Critics Prize in 1979.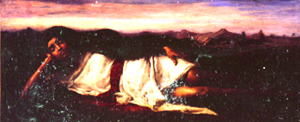 DEBUTANT: Facsimile from her forthcoming book Assia Djebar: In Dialogue with Feminisms that will be published by Rodopi Press in 2006. The painting by Marcel Briguiboul is entitled "Femme de la tribu des Ouad Sidi-Aysee". ©Musée Goya, Castres.

- Djebar's major novels have been translated into many languages, but not Arabic, despite the fact she has won many literary prizes and is frequently mentioned as a candidate for the Nobel Prize in literature.She now has a professorship in New York and this year was elected a member of the prestigious Académie Française. But she is still a controversial figure in Algeria. Why?
- The rise of Islamism in Algeria in the late 1980s led her to reclaim Islam for women. According to Djebar, the women in early Islam were not defined as in the Christian tradition principally as mothers, in the image of Mary, but were valued primarily by the Prophet as wives, and as what Djebar calls "heiresses", since, thanks to Islam, they acquired the right to inherit property. Using such arguments, Djebar has controversially claimed that Islam at the time of the prophet represented "a feminist revolution".

Hip hop and suburban revolt
- You have also written several articles about French hip hop culture, as well as studying social integration among "beur" youth?
- "Beur", now a politically incorrect term, stands for second and third generation descendants of North African immigrants in France. Their literature, as I found out, contains many references to hip hop culture. This in turn sparked a research project on US and French hip hop culture focusing on their differential relationship to anti-race movements, national cultural establishments and the global music industry.

Hip hop has even played its small part in the history of the initiatives that French governments of all colours have implemented over the last three decades, to try to tackle the now widely documented disaffection of "beur" youth. In the early 1990s, attempts were made to append the hip hop phenomenon to one of the many attempted policies of social integration. Jack Lang, then Minister for Culture and Communication in France, declared himself a convert to hip hop. Social centres, promoting hip hop culture, were established in areas of urban deprivation.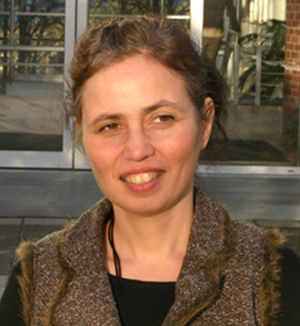 OPRAH BREAKS LANGUAGE BARRIERS:
- Subtitles on Oprah are the answer to Norwegian learning, but it does limit your vocabulary, Priscilla says with her wry Scottish sense of humour.

- Do you see a connection between the official policy of social integration and raging teenagers in suburban Paris?
- Well, there is a long catalogue of such policies, spanning the regeneration of housing estates in the 80s, the creation of tax-free zones in the 90s and last year's Plan for Social Cohesion aimed at tackling unemployment, discrimination and housing problems. As the whole world have witnessed the last few weeks, most of these attempts have completely missed the mark.

No gays in Arab countries?
- Another of your research projects has been on North African masculinities?
- One of the biggest debates here relates to the question of homosexuality. In 2002, Joseph Massad, controversial champion of Palestinian rights and a professor at Columbia University, published an article in the journal Public Culture claiming that the "Gay International" has been projecting a universalist conception of homosexuality onto Arab cultures, where "homosexual acts" have not historically been assimilated into homosexual identities.

Massad believes that Western gay and lesbian organizations, such as the ILGA, are promoting an "orientalist"-style agenda to "liberate" gay Arabs, and by doing so are in fact "producing" homosexuals in the Arab world where they do not exist and "repressing" same-sex practices that refuse to be assimilated into their particular sexual epistemology. Other scholars chose to disagree; pointing out that anti-homosexual legislation instigated in the colonial period and the complex interaction of cultures at this time point to the fact that homosexuality in the Arab world is not a recent Western projection. The debate continues…

Academic by accident
- What brought you into academia in the first place?
- A complete misunderstanding, really. I worked as a translator for the British Foreign and Commonwealth Office in London, then headed a University European Office in Aberdeen, and finally took up a job at the Scottish Voluntary Organizations running training courses on the European Social Fund. Going into training reminded me of my first loves – teaching and French. At the time I naively thought one did a PhD in order to teach. So that's where I was wrong.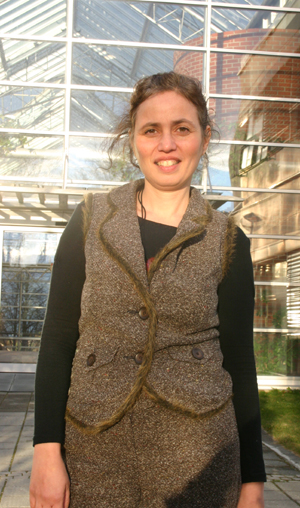 FAMILY OF SIX
- Norway is a good place for children to grow up, Priscilla says. Having four of the kind herself, she is clear on that issue.

- What does your ordinary work day look like?
- In short I hunt and gather material for my research projects, I write, and I also do language vetting for colleagues, fill in research applications, contact journals with proposals, and that sort of things. Being part of NTNU's globalization "task force", as we could call it, has enabled me to branch out into new areas, so my current project is on blogs, and particularly blogs written in the context of war. I am interested in blogs as a genre that is retooling the practice of diary writing, including that of war diaries. I am concentrating on the war in Iraq, looking at The Baghdad Blog (2003) and Girl Blog from Iraq (2005), the first war blogs produced in English by Iraqi nationals to be published in print form.

- What professional goals would you like to achieve? Can you achieve them at NTNU, or do you think you will have to go elsewhere to specialize further?
- I would like a permanent job, although part-time work conducted in several departments has allowed me to become a jack of all trades, but hopefully not a master of none.

Draconian - or "Dragonian"?
- You have research experience from institutions of higher education in Scotland. What is your opinion of the Norwegian educational system?
- I am a bit of a disciplinarian so I think that students here have too much freedom. In Edinburgh, for instance, students who did not attend tutorials had to send in a written note of excuse in advance. Three weeks non-attendance would invite an official letter from the Faculty, with the ultimate threat that they would not be able to sit their final exam. Draconian or what?

- What has surprised you the most about Trondheim during your stay here?
- Quiet students. Where are the rebels?

- Do you cultivate other interests outside the office?
- My four children are quite interesting!